Efficient, flexible, and quality built: our new field-selectable LED flood lights provide brilliant, customizable lighting at a low energy footprint.
Replaces up to 1000W
3000K, 4000K, and 5000K CCT
IP66 & IK08 Enclosure Rating
5-Year Warranty
Available in single or dual head styles, the FL Series of LED flood lights presents an unbeatable combination of style, function, and flexibility. You can rely on this family of high quality, commercial LED flood lights to meet all your exterior flood lighting needs.
View full details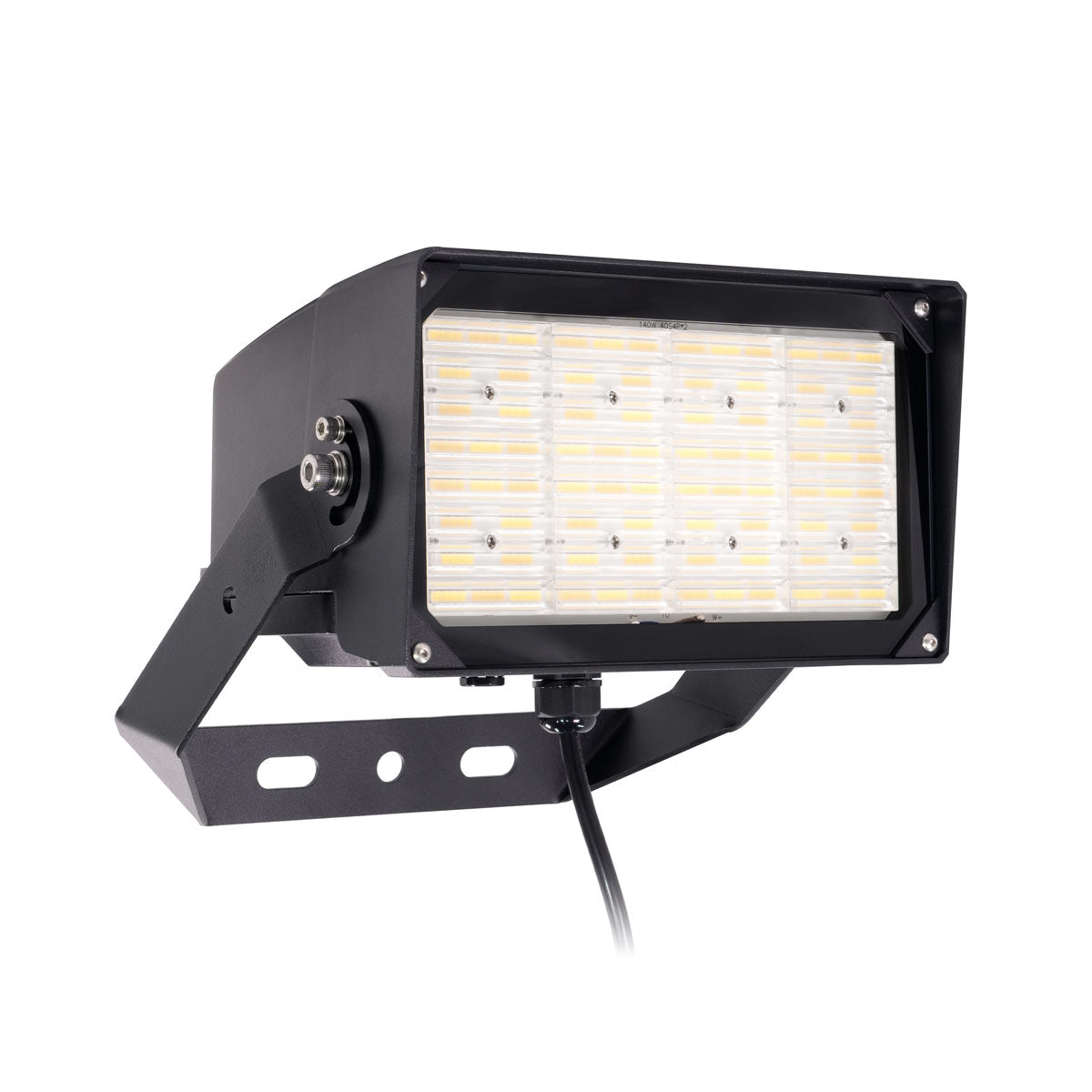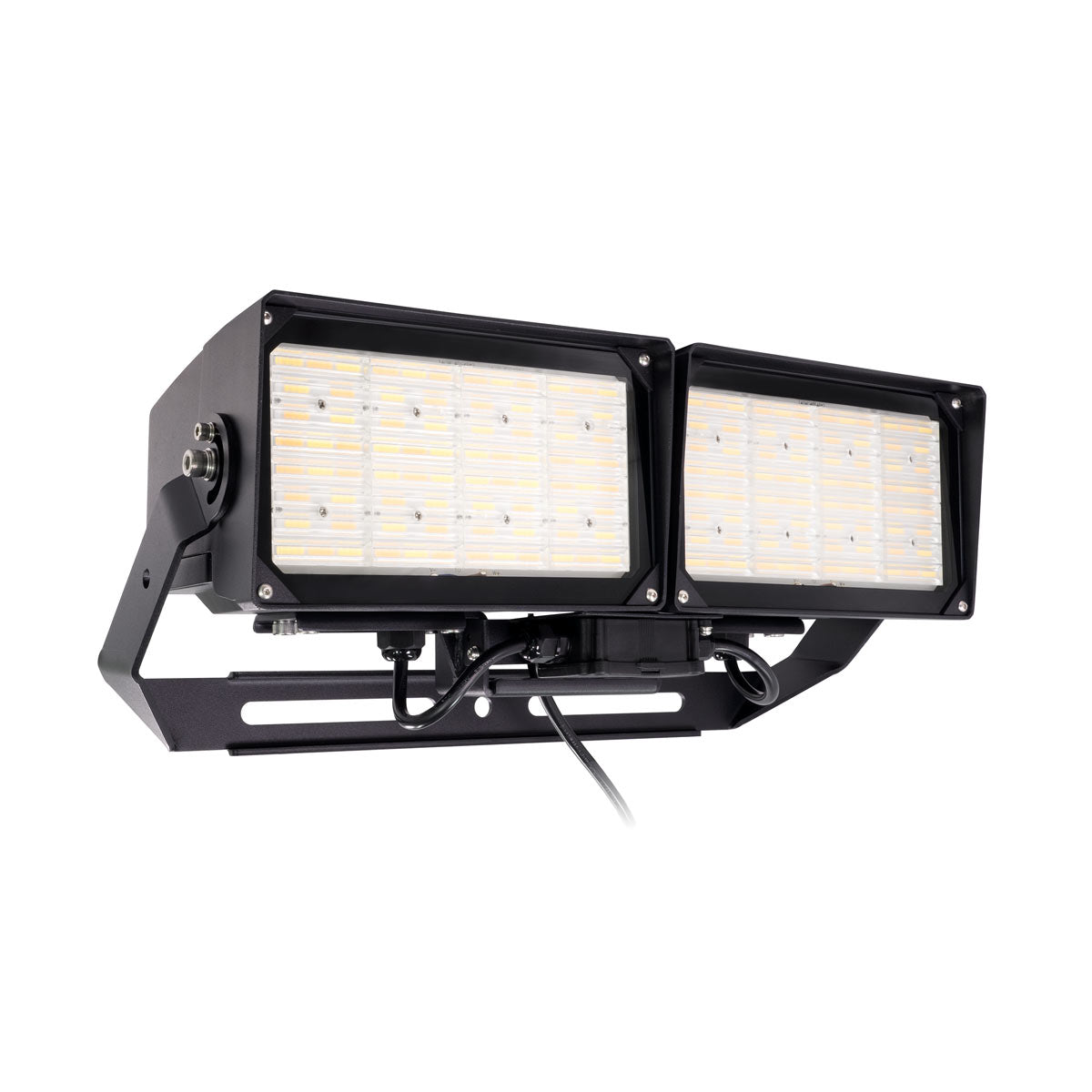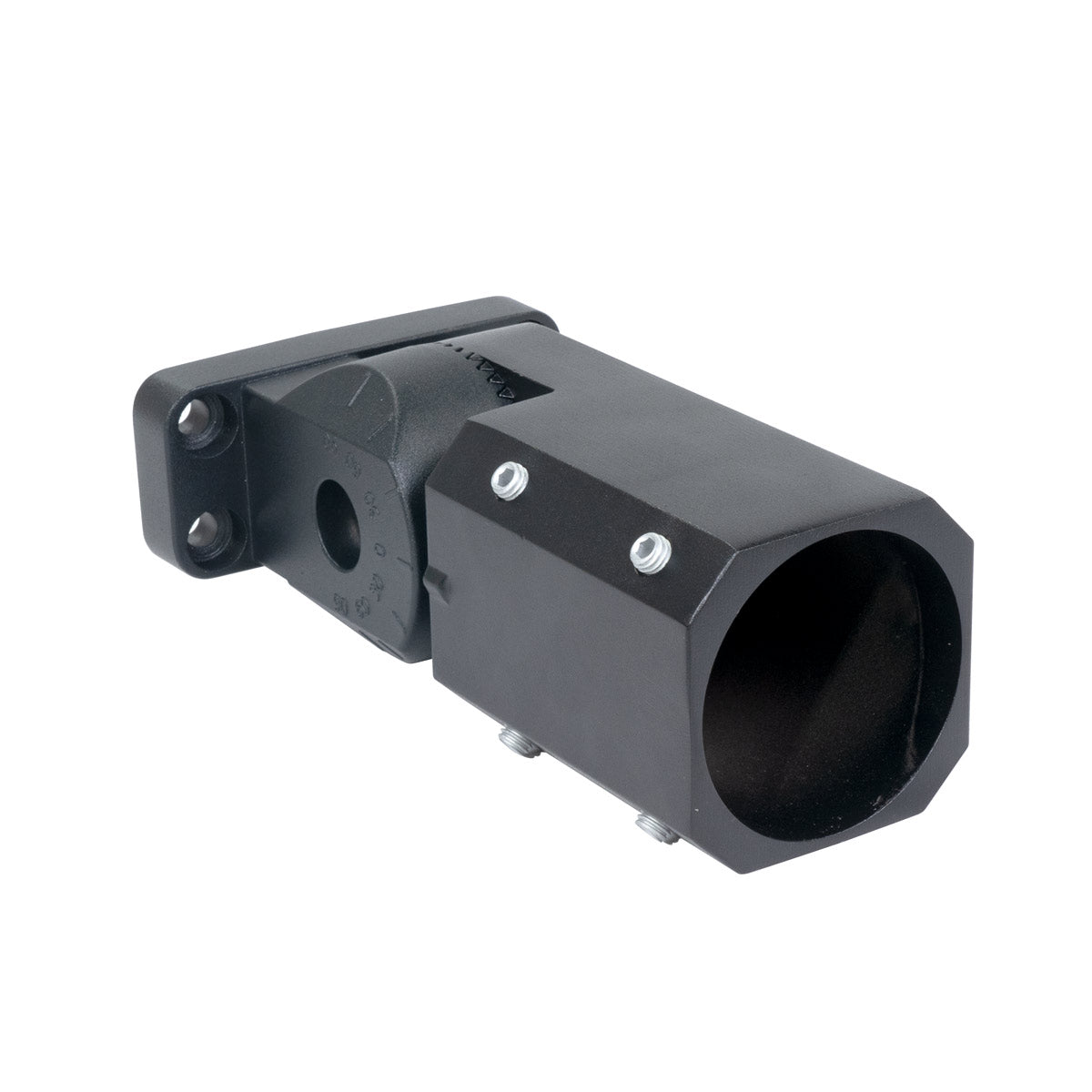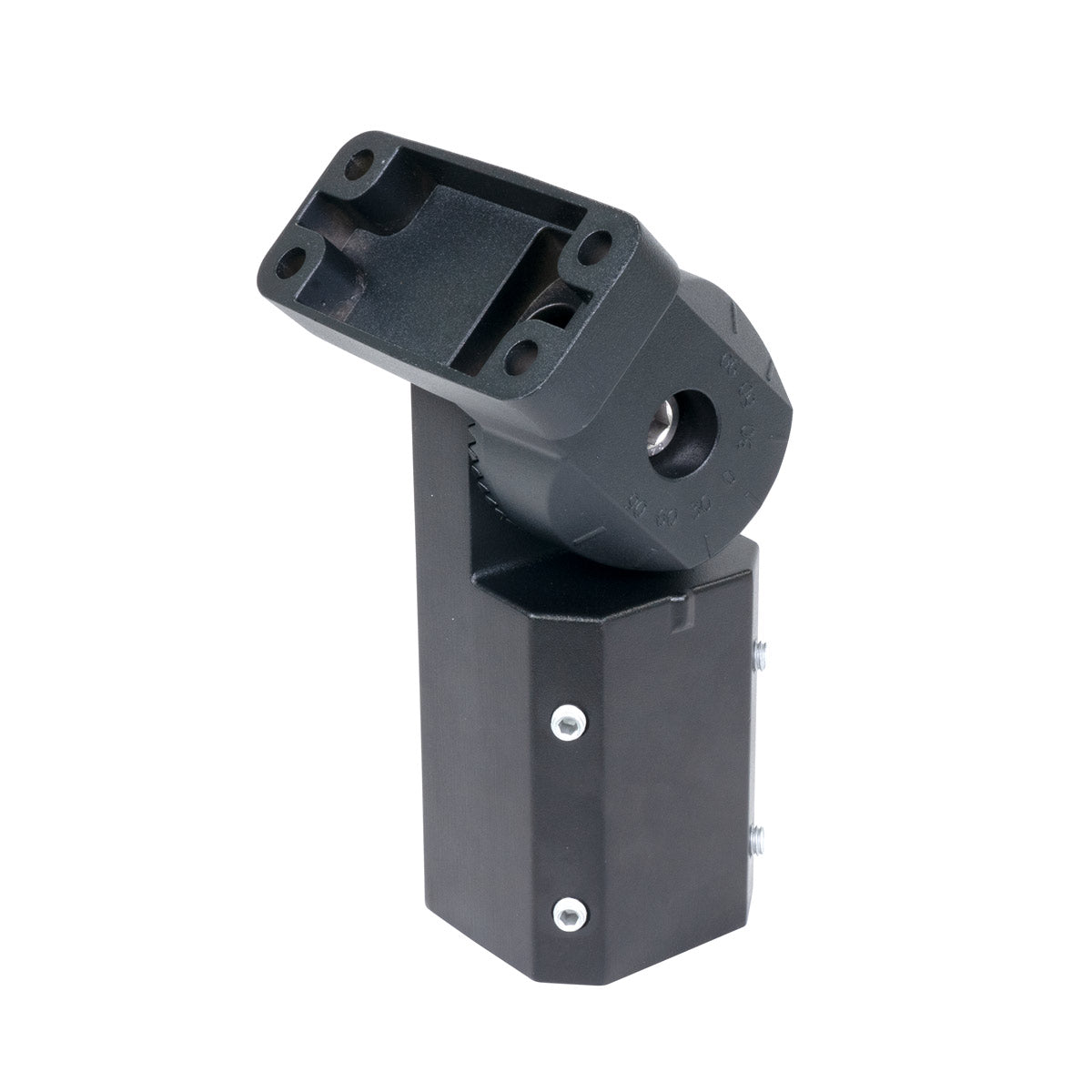 Select Your Field-Selectable Flood Light
All LLTVFL models are wattage and color selectable, with 150 lm/W luminous efficacy and a number of customizations available, including yoke, wall, or pole mounting brackets.
*IES file links on this page may not contain an IES file for every available configuration of the model.
DETAILS
Customize Your Space with CCT & Wattage Options
Each of the attractive, commercial-grade LED flood lights in the FL Series come with three built-in color temperatures and four wattage settings. This gives you complete control over both the lighting tone and brightness at time of installation. Plus, with the added dimmable function, you can enjoy fine control over the light's energy usage.
Sturdy, Safe, and Easy to Install
Each flood light fixture's IP66-rated housing protects against bugs, dust, and jets of water, making these exterior LED flood lights perfect for even the harshest outdoor conditions. Additionally, the IK08-rating protects against impact, a feature that becomes especially useful when lighting ball courts and sports fields.
Built-in 10KV surge protection also covers you in case of electrical issues and emergencies.
The flood lights come standard with a yoke mount bracket. An adjustable-angle slipfitter bracket with a 60 mm (2.36″) sleeve is available for pole mounting the flood lights.
Plus, with the lightweight construction weighing only 7.5 lbs. (3.4 kg.), installation is a breeze.
Two Light Distribution Patterns to Choose From
65x95 Degree Beam Angle: This LED flood light is perfect for broader applications where a wide spread of light is needed. The wide beam angle makes it ideal for general illumination purposes, such as parking lots, playing fields, or wide commercial exteriors. It's also excellent for security purposes where you want to cast a wide net of light over a large area to deter potential intruders.
35x85 Degree Beam Angle: This narrower beam angle is suited more for targeted illumination. These LED flood lights are excellent for highlighting architectural details, signage, or landscaping elements. They're also good for long or narrow areas, like walkways or corridors.
Cost-Effective & Reliable
Light your outdoor space while cutting your energy spending. With its wattage settings, the single-head style lights can stand in for HID lighting from 75W to 400W HID at a fraction of the energy cost (23W to 150W). The dual-head styles can run at the equivalent of a 200W HID (using just 60W of power) to 1000W HID (using just 300W). Both styles come with a 5-year manufacturer's warranty.
Wide Range of Applications
Our versatile FL LED Flood Lights are suited to a variety of outdoor flood lighting applications, including:
Parking Lots: LED flood lights like the FL series can be used in parking lots to enhance visibility and safety during night hours. They make a great alternative to shoebox style parking lot lights.
Building Exteriors: Commercial buildings use exterior LED flood lights in the style of the FL series to illuminate their exteriors, making their property visible and inviting even after dark.
Sports Fields: Outdoor sporting venues, such as football, soccer, or baseball fields, and tennis courts or outdoor basketball courts, often use powerful LED flood lights to enable games to be played at night. With a top output of 45,000 lumens, the FL LED Flood Lights are well suited to smaller community and K-12 school fields.
Outdoor Event Venues: For concerts, outdoor theater performances, and other events that take place after dark, the FL series of LED flood lights has the advantage of offering 4000K neutral white and 3000K warm white color temperatures, in addition to the more common 5000K. For theater and concert events, these less-cool temperatures can be more inviting and intimate, even in a large space.
Parks and Recreational Areas: Public parks, playgrounds, and other recreational areas can use the FL series flood lights to provide visibility and security during night hours.
Construction Sites: FL series flood lights used at construction sites allow work to continue after dark, enhance safety by illuminating potential hazards, and help prevent theft.
Billboards and Signs: Commercial flood lights like the FL series can be used to illuminate billboards and signs, ensuring they are visible and readable at night.
Security: Commercial properties often use flood lights as a part of their security systems to deter potential intruders and to make security camera footage clearer. The wide range of illumination provided by the various FL series flood light models makes it suited to a host of security lighting requirements.
Loading Docks: Use the FL series LED flood lights to ensure safety and efficiency at loading docks. They'll provide sufficient light for workers to see clearly while keeping energy costs down.
Upgrade or supplement your outdoor lighting today with the versatile, customizable FL Series of Field-Selectable LED Flood Lights.
DOWNLOADS
LLTVFL Series Flood Lights PDF Datasheet
KEY SPECIFICATIONS
Lumens Package
Single-Head 75W Model: 100% Power: 11,250 lumens • 75%: 8,438 lumens • 50%: 5,625 lumens • 30%: 3,375 lumens
Single-Head 100W Model: 100% Power: 15,000 lumens • 75%: 11,250 lumens • 50%: 7,500 lumens • 30%: 4,500 lumens
Single-Head 120W Model: 100% Power: 18,000 lumens • 75%: 13,500 lumens • 50%: 9,000 lumens • 30%: 5,400 lumens
Single-Head 150W Model: 100% Power: 22,500 lumens • 75%: 16,875 lumens • 50%: 11,250 lumens • 30%: 6,750 lumens
Dual-Head 200W Model: 100% Power: 30,000 lumens • 75%: 22,500 lumens • 50%: 15,000 lumens • 30%: 9,000 lumens
Dual-Head 240W Model: 100% Power: 36,000 lumens • 75%: 27,000 lumens • 50%: 18,000 lumens • 30%: 10,800 lumens
Dual-Head 300W Model: 100% Power: 45,000 lumens • 75%: 33,750 lumens • 50%: 22,500 lumens • 30%: 13,500 lumens
System Efficacy
150 lm/W
CRI
> 70
CCT
3000K, 4000K, & 5000K selectable during installation
Beam Angle
65°x95° or 35°x85°
Enclosure Rating
IP66, IK08
Mounting
Yoke-mount bracket included; adjustable-angle 60mm slipfitter accessory available for pole mounting; adjustable wall mount bracket also available as an accessory
System Watts
Single-Head Models: 75W, 100W, 120W, or 150W power selectable driver with 100%, 75%, 50% & 30% settings
Dual-Head Models: 200W, 240W, or 300W power selectable driver with 100%, 75%, 50% & 30% settings
Input Voltage
100-277 VAC or 277-480 VAC
Housing
Aluminum alloy with powder-coat finish and tempered glass lens
Finish
Black or Bronze
Warranty
5 Years
Certifications
DLC, ETL
DLC Listing Primary Use Category
Outdoor Pole/Arm-Mounted Area and Roadway Luminaires
Accessories
Mounting Options: The light comes with a yoke mount bracket installed. Available as accessories are 60mm or 76mm sleeve adjustable-angle slipfitter mounts for pole mounting and an adjustable wall mount bracket.
NEMA Socket: ANSI C136.41-2013 Dimming Receptacle, 3pin
Photocell: Factory installed: must be specified at time of order. Compatible with yoke mount bracket only.
Choosing a selection results in a full page refresh.
Opens in a new window.